increase ROI and reduce the costs
With Pix360 scanning and software, you can capture your building in photo-realistic 3D allowing you to increase ROI and reduce the costs of managing your facility's design and ongoing maintenance. A Pix360 3D tour gives you immersive access to critical building intelligence including accurate measurements of the structure and dimensions of the equipment within.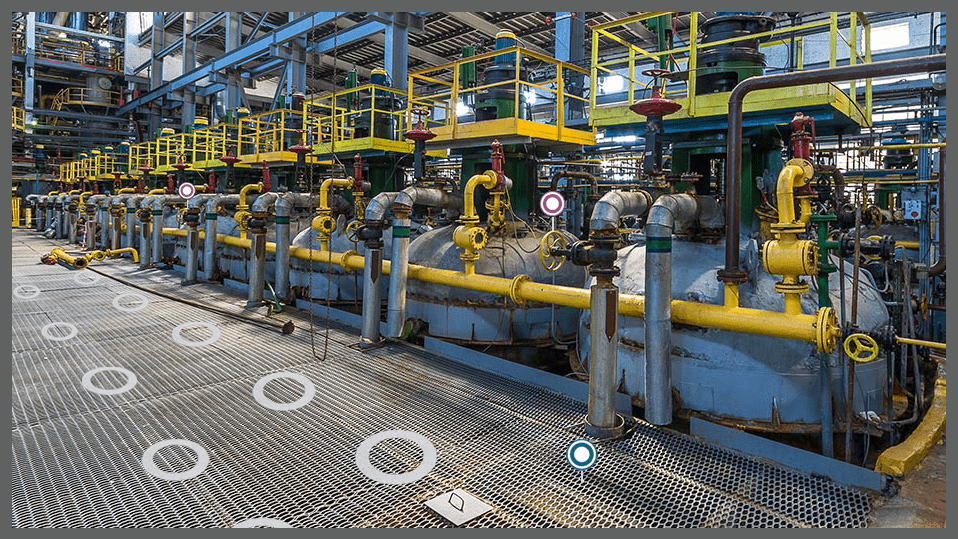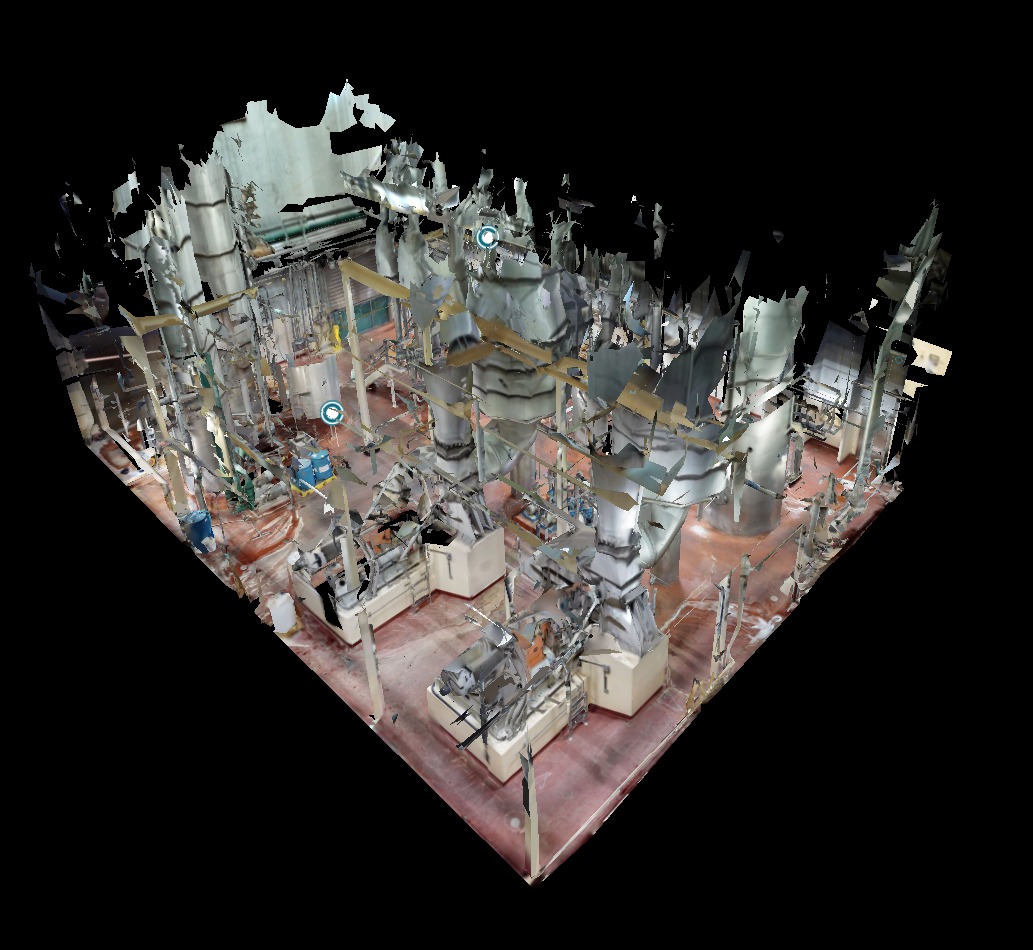 easily capture as-built information
A 3D tour allows you to capture existing conditions easily and accurately. Replace time-consuming manual measurements with a 3D point cloud or OBJ files that can be imported directly into your BIM software. 
Capture dimensional data to document structure, above ground utilities, and equipment. Eliminate hand-drawn sketches and reduce the time it takes to deliver floor plans. Improve collaboration between distant teams with a 3D tour accessible from anywhere in the world.
keep track of installed equipment & improve maintenance needs
Create a visual record of the assets you have on hand. Easily share with your maintenance personnel installed equipment before traveling to the site. Eliminate hundreds of paper documents needed to locate and keep track of maintenance data. Find all relevant information to where specific machinery is located in the 3D tour. 
 A 3D virtual tour means that your facility toured 24/7, show multiple properties to multiple visitors simultaneously, at their convenience. Use info-tags, measurement mode, and embedded links to share specifics and more about your spaces and collections. Easy train maintenance personnel about the installed equipment remotely saving time and money.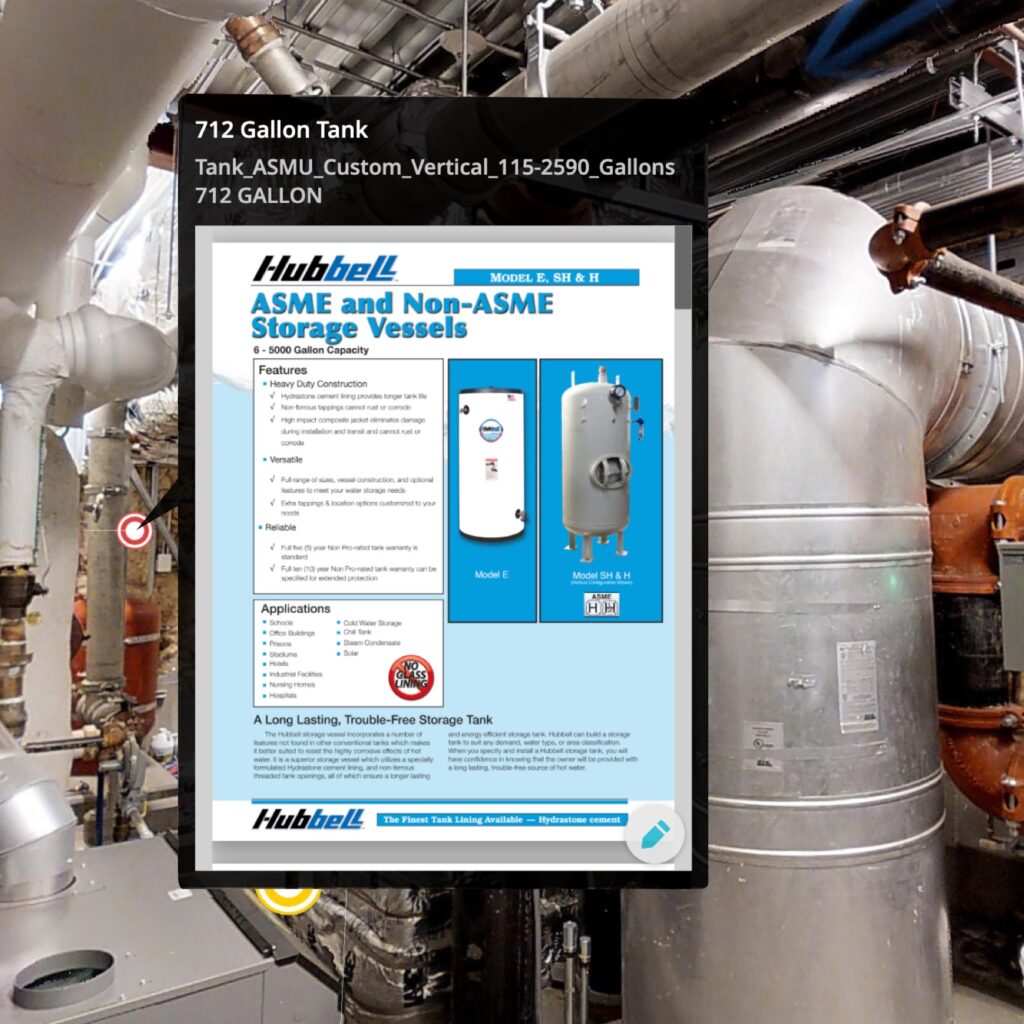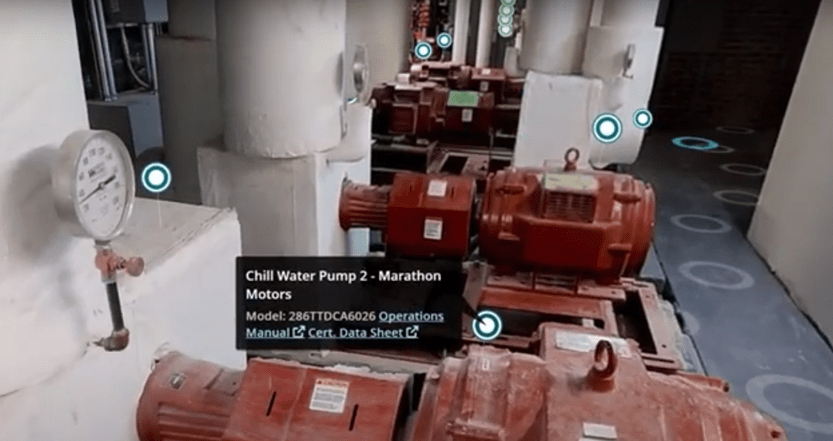 add tags for points of interest
Use tags to label equipment with digital tags to document repairs, maintenance, and training information. Each 3D tour comes with the ability to add tags to point out items of interest. Let visitors know about your current collection right in the 3D tour. Each tour by Pix360 includes 5 tags standard in each tour. Additional tags can be added at a low programming cost.
Adding the use of an Oculus Quest VR headset you can view multiple properties right in your office and feel like you are really there without traveling all over town. 3D tours look amazing in a VR headset!!
true floorplans &
print quality hdr photos
For a small additional charge 2D floorplans can be provided with your 3D tour. The Pro2 camera uses Lidar to give you true measurements of the property. There is no more need to hire an expensive CAD expert or utilize office staff to create floor plans that may be using old measurements. With our scanning cameras we can give you the current true measurements and true square footage. All Matterport Pro2 scans include HDR photography; each 3D scan includes 2-3 print quality photos per room or space.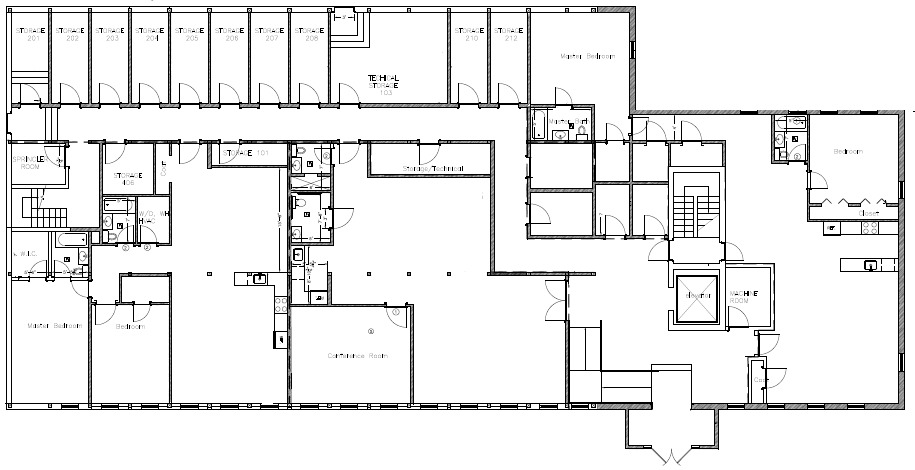 Some Of Our Favorite Examples of Facilities Management 3d Tours
Looking for a way to stand out from your competitors? Consider inviting us into your space. Our 3D camera will work its magic and your customers will begin experiencing your brand in a whole new way. Contact us today!